Mount Snow taxi: Valley Cab* . . .and car services

* Valley Cab, DBA Valley Car Services, LLP

Christopher Cooke, Partner

After many years in management in the Real Estate Industry in Connecticut, Chris and his wife, Joan,  made a permanent move to the Mount Snow area of Vermont in 2006.  Determining a need in the area for transportation services, Chris founded Valley Cab and Car Services.  Chris is on the 
Board of Directors of the Mount Snow Valley Chamber of Commerce 
and is also a member of the local Deerfield Vallley Rotary Club.
About Valley Cab* . . . and car services

Valley Cab is a family-owned business, operating for over 6 years in the Deerfield Valley area of Vermont.  Since our inception we have built a reputation for exceptional customer service and reliabilty with both our customers and area business owners.

For more information . . . 

Whether you are

visiting ,or live in this most beautiful area of Vermont, call us for all your transportation needs!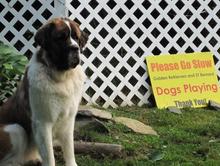 Call or email: jccooke@sover.net

Double click here to add text.